Che cosa ne voglio fare? Ovviamente senza colpo ferire lo userò per martellare qualche lamina o qualche filo di rame...siamo persone pacifiste qua!
Il mio ultimo post sull'hammering
infatti vi ha voluto dare un'infarinatura generale su quello che sono i martelli e come usarli, ma il martello in realtà è una sola delle due parti necessarie a martellare, infatti avrete bisogno di una superficie d'appoggio su cui martellare.
Normalmente per i fabbri si parla di incudine....ma avete voi lo spazio in casa per una bella incudine? Io no, decisamente no!
....to hammer my metal wires and sheets, of course! But, to do that we also need a surface to place our piece of jewelry and beat the hammer!
Usually to do this blacksmiths use an anvil, a big one, but....where you can put an anvil in your own house?
Fortunatamente in commercio ne esistono in versione "portatile", da scrivania insomma! Per piccole lavorazioni, come quelle dei bijoux appunto, possono fare al caso nostro!
We are lucky because you can easly find, on the net of course, some example of "desk anvil", smaller but useful for little jewelry works.
I due corni in questo caso, uno conico e l'altro prismatico, possono tornare molto utili in caso di lavorazioni in 3D o quando si cerca di dare una forma più elaborata all'oggetto.
The two horns of this anvil (a conical one and a prismatic one) can be very very useful to create 3D items and give your bijoux original shapes.
Se il vostro scopo invece è quello di lavorare semplicemente in piano, potete procurarvi un semplice blocco di acciaio, in lingua anglofona lo trovate come Bench Steel Block.
If your purpose is to work in plane you can simply use a Steel Bench Block.
Il classico blocco:
The classic one: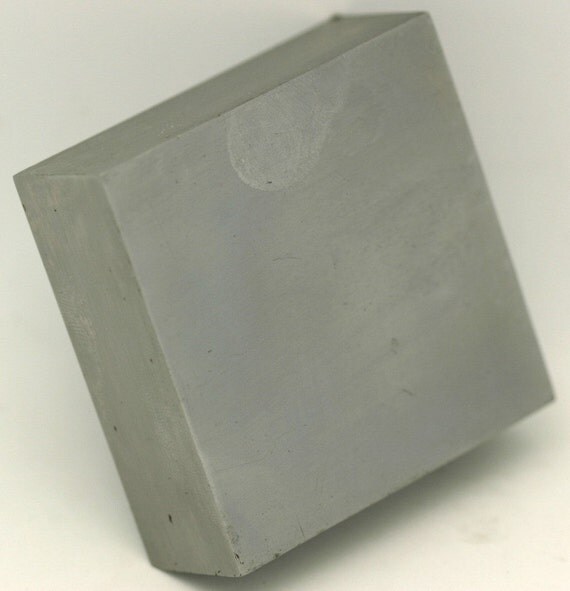 Bench Block Small 2.5 x 2.5 x 1 inches chasing stamping hammering wire hardening - via matsbead
A cui si può aggiungere un cuscino di pelle riempito di sabbia (come potete aver visto nei video del
post sull'hammering
) per diminuire il rumore provocato dai colpi di martello.
You can also add a Sandbag to make your hours at work more silent! (you have probably noticed that kind of pillow in the videos I linked in my hammering post).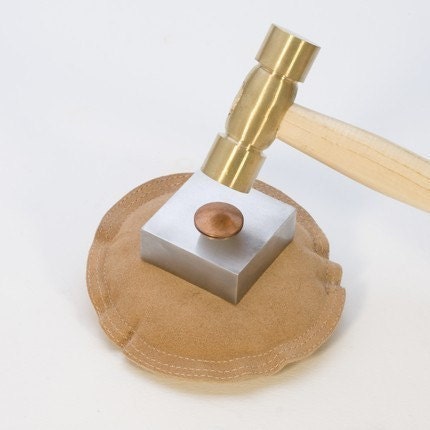 5x5 Round LARGE LEATHER SANDBAG Can be used With or Without bench block - Sound Deadening - via metalstop
Un altro tipo: Bi-materiale gomma dura/acciaio; a seconda della necessità si può utilizzare la base in gomma per lavori più soft o la classica in acciaio.
Here you are, instead, a bi-material bench block, made from hard rubber and steel, to use as you need!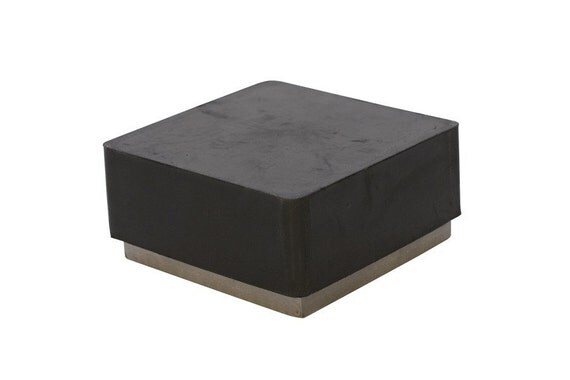 Rubber/Steel Bench Block-2 x 2-Great for Jewelry Stampers-Use BOTH ways - via metalsupplychick
Con base di legno per attutire i colpi:
Here a block with a wood base, to cushion hits:
BENCH BLOCK Steel 3 Inch with WOOD Base for Stamping and Texturing Metal - Hardening Wire - via forgeron
Un'altra soluzione che può permettervi di eseguire 2 tecniche orafe in un solo oggetto potrebbe essere questa:
Another solution that allow you to have the necessary to perform 2 tecniques is the following one:
Che unisce la piccola lasta metallica utile come base per martellare ad un pezzo di legno, con cui potrete ricavare il vostro
Bench Pin
personalizzato, per utilizzare poi il seghetto da orafo (anche qui ci specializzeremo!).
So you can use the smoth block as an anvil and design the wood part to obtain your pesonal Bench Pin (we will discuss about it later!).
Ma, potete anche usare una base di metallo che probabilmente potete reperire anche a casa vostra!
Dal canto mio invece ho utilizzato un vecchio, vecchissimo ferro da stiro....forse era della mia bisnonna....di quelli che ancora si mettevano sul fuoco a scaldare prima di essere utilizzati, pre elettricità insomma, quando poi c'era anche poca roba da lavare e da stirare.
I've made something a little bit different....I had this old old iron, maybe from my grand-grand ma, before the electricity came into our house! I didn't want to ruin this heirloom, so I create a support to use it as is.
Volendo però preservare e non rovinare il cimelio di famiglia ho pensato di utilizzarlo così com'è, creandogli attorno un supporto.
Mi sono servite una sottile lastra di legno, il mio dremel e della spugna da fiorista:
I only needed a wood sheet, my dremel and some florist sponge (the sponge help you to adsorb noises and vibrations!):
la spugna aiuta ad assorbire i colpi cosicchè il lavoro non è mai eccessivamente rumoroso!
Prendete i vostri martelli ed agite!
So, pick up your hammer and beat (only on a proper surface. please!)